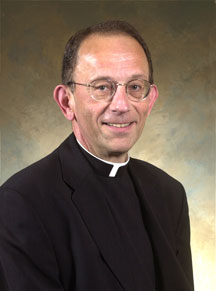 The Holy Father announced today that the new bishop of Erie, Pennsylvania will be Bishop-elect Lawrence T. Perisco. Bishop-elect Perisco is a priest of the diocese of Greensburg, Pennsylvania and until now the Vicar General for that diocese.
Perisco succeeds Bishop Donald Trautman whose resignation, as required by canon law, was accepted by the Holy Father.
Congratulations, Diocese of Erie!