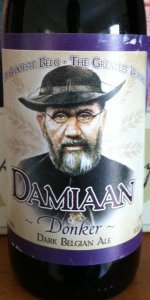 Here is a bit about St. Damien, in a round about way. The following is being reported by the Catholic News Service.  www.cns.org
Dark, strong, fruity, Belgian: Damien beer honors its saintly namesake

HONOLULU (CNS) — First, a couple of schools. Then, several U.S. parishes. Now … a fine craft beer? Many things have been named after St. Damien de Veuster of Molokai, but none was more surprising than a recent discovery at a Whole Foods store in Hawaii — a bottle of Belgian ale labeled with the likeness of St. Damien. The beer is called "Damiaan Donker." The name pairs the Dutch words for "Damien" and "dark, strong ale." A question printed on the back of a Damiaan Donker bottle anticipates what inquiring minds want to know: "Is it right to honor a saint with a beer?" The beer's creator, chef Donato Loperfido, explained to the Hawaii Catholic Herald, Honolulu diocesan newspaper, why he thinks it is. Loperfido is a lifelong Catholic who originally hails from Puglia, Italy. He has lived in Hawaii for about 25 years and has worked in the local food and beverage industry since he arrived. He currently runs Flavors of Italy, a company that imports international food and wine to the islands. The idea to create a brew in honor of St. Damien came to Loperfido in 2009. The chef happened to be visiting Italy on the day of Damien's canonization, Oct. 11, and got wind of the events in Rome. As Damien was elevated to sainthood, Loperfido was awestruck at the honor received by the humble Belgian priest who served in Kalaupapa. "I was very happy reading the paper one day when Father Damien was canonized," he said.
Wasn't able to sample the above named brew when I was in Hawaii last month. Might have though if I would have known. I read, though, in the diocesan account, that for an 11.2 ounce bottle, you pay $5.99!
The diocesan newspaper, as noted above, ran a longer article on this. The website is currently under construction but you can access the the article there at: www.digital.hawaiicatholicherald.org/WebProject.asp?CodeId=7.5.6.1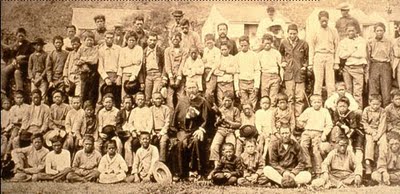 St. Damien, pray for us!