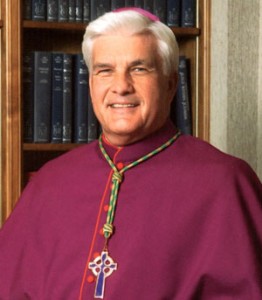 I'd  like to draw your attention to an article in the National Catholic Register (www.ncregister.com/daily-news/minnesota-bishop-is-encouraged-by-young-peoples-quest-for-truth/) in which my bishop, John Quinn of Winona is interviewed. In this article, he speaks of the youth desiring the truth over self-centered relativism. The interview occurred in Rome while he was on his ad limina visit with other bishops of Region VIII.
Here is a quote: "They want to break out of that prison that holds them bound… Once they know the truth, and the truth is Christ, that sets them free. And then their acts of freedom are rooted in Christ… It leads them to happiness, not to more self-indulgence."
To read the entire article, click on the highlighted link above.