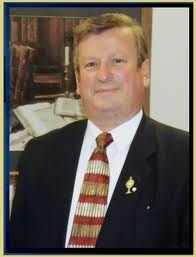 Bishop John M. Quinn of Winona has hired Raymond de Souza as director of the Office of Evangelization. Mr. de Souza had been part-time director of the Office of Apologetics for the diocese, but will be full-time starting January 2, 2012.
Mr. de Souza is oft heard saying, "Putting logic at the defense of the faith." Raymond has become an internationally renowned speaker, giving over 3,000 talks on issues of apologetics and Catholic social teaching in 15 countries on five continents in four languages. He is the program director for Portuguese speaking countries for Human Life International and is Chairman of the Sacred Heart Legion in the United States. He is a host of three program series on EWTN, a member of the Advisory Board of Catholics Come Home and of the Sovereign Order of the Knights of Malta.
He is married to Theresa and has eight children.
I have heard him speak, and without doubt he is engaging and challenging.
I look forward to his presence in southern Minnesota.
Welcome, Raymond and Theresa!