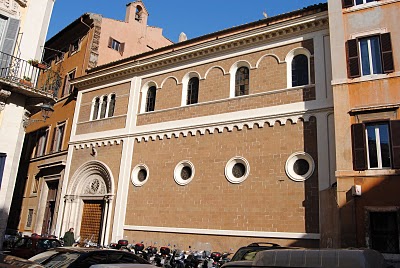 The Catholic News Agency (www.catholicnewsagency.com) reported that the Catholic seminary in Rome for English seminarians turned 650 years old yesterday.
This compares with the North American College where United States seminarians go to study, which turned 150 years old last year.
The official name for the English college is the Venerable English College, located right in the heart of Rome. It is believed to be the oldest English institution in the world outside of England. It is located on the Via de Monserrato. Since its foundation, the English college has produced numerous martyrs killed for their Catholic faith upon returning to England. Ten former students have been canonized saints, twenty-eight have been beatified and four others declared venerable. Because of this list, the college was bestowed the title "Venerable" in 1818.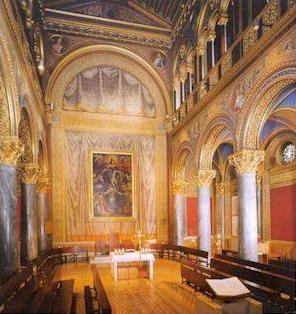 Its first martyr was St. Ralph Sherwin, executed in London in 1581.
There are now 45 students there, coming from England and Wales. They spend six years studying and developing.
I only spent one day there, back in 1978 when two other American students were invited there by one of our English classmates from the Gregorian University in Rome. We had tea and cookies, I recall, plus a bit of Scotch of all things. I recall the lecture I received from our English host  on not mixing water with our Scotch, as it took the Scots over 450 years to perfect the blend (so he said) and Americans had no right to dilute it with their water!
Ad multos annos my English friends! Congratulations. Our prayers are with you…