Pope Benedict has named today numerous people "Servants of God" for their lives of heroic virtue. Included in the list were two Americans: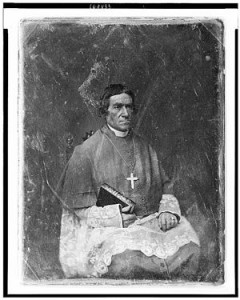 Bishop Frederick Baraga, the first bishop of Marquette, Michigan, born in modern-day Slovenia on June 6, 1797 and dying in Marquette on January 19, 1868, and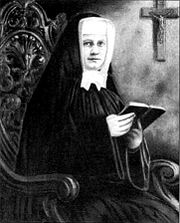 Sister Miriam Teresa Demjanovich, of the Sisters of Charity of St. Elizabeth who was born in the United States on March 26, 1901 and died in the U.S. on May 18, 1927.
Bishop Baraga is a well-know missionary to the upper Great Lakes region, especially in the Upper Peninsula of Michigan. This is no doubt a great day for the diocese of Marquette!
I know nothing of Sr. Miriam, but I intend to do a little research and post some more on her later.
Congratulations, Diocese of Marquette and the Sisters of Charity of St. Elizabeth!